Grab your morning cup of inspiration at these phenomenal and distinct coffee shops.
9 Brookline coffee shops worth visiting
Abutting Boston to the west, the charming town of Brookline offers residents a home full of nature, space, and small town living. It's full of parks and running trails, and the sense of community is tight-knit. It's also a place full of small businesses, including a myriad of coffee shops that are perfect for meeting friends, cozying up with a book, or grabbing your morning pick me up on the way to work.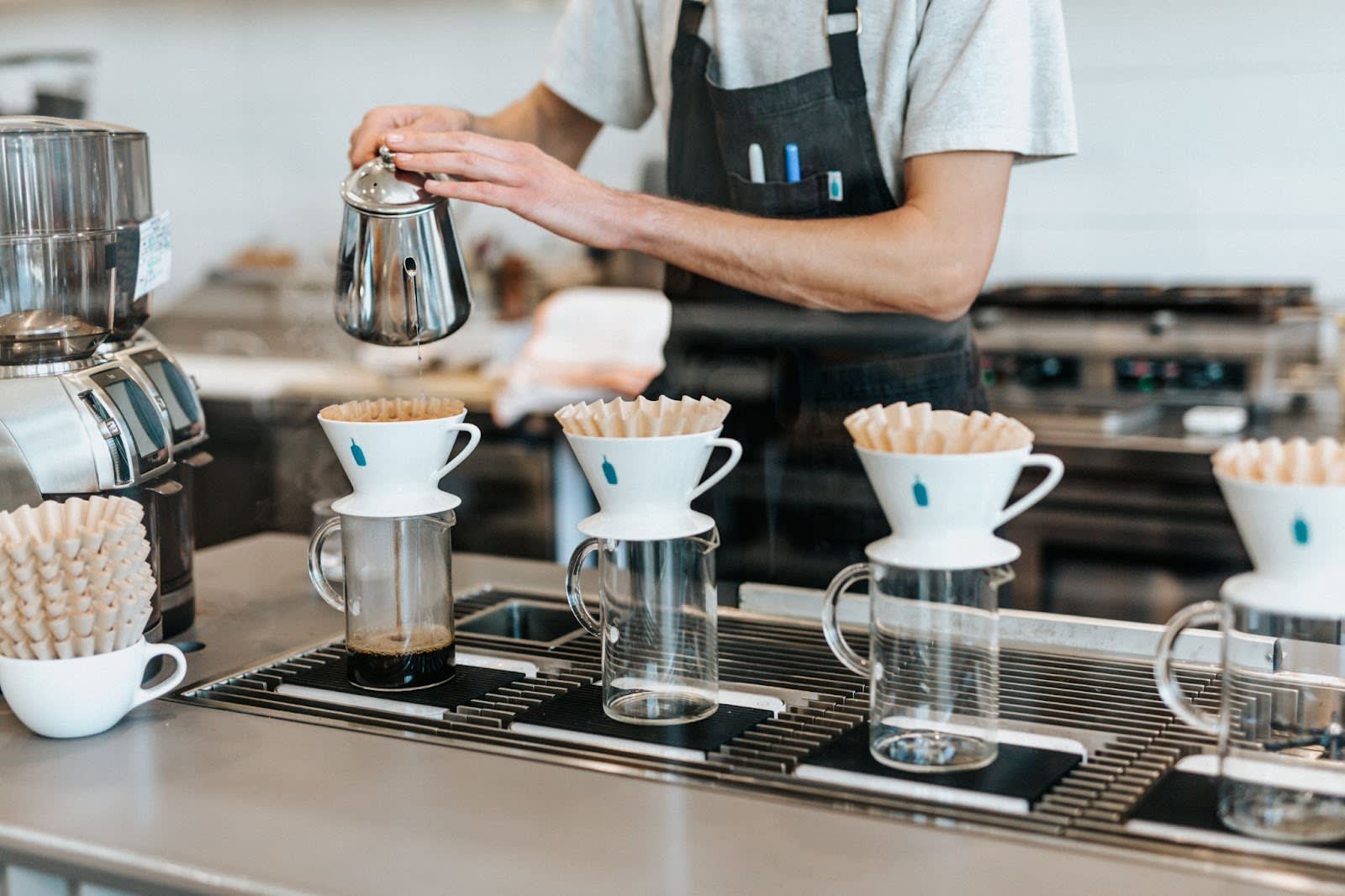 Caffè Nero in Brookline Village & Washington Square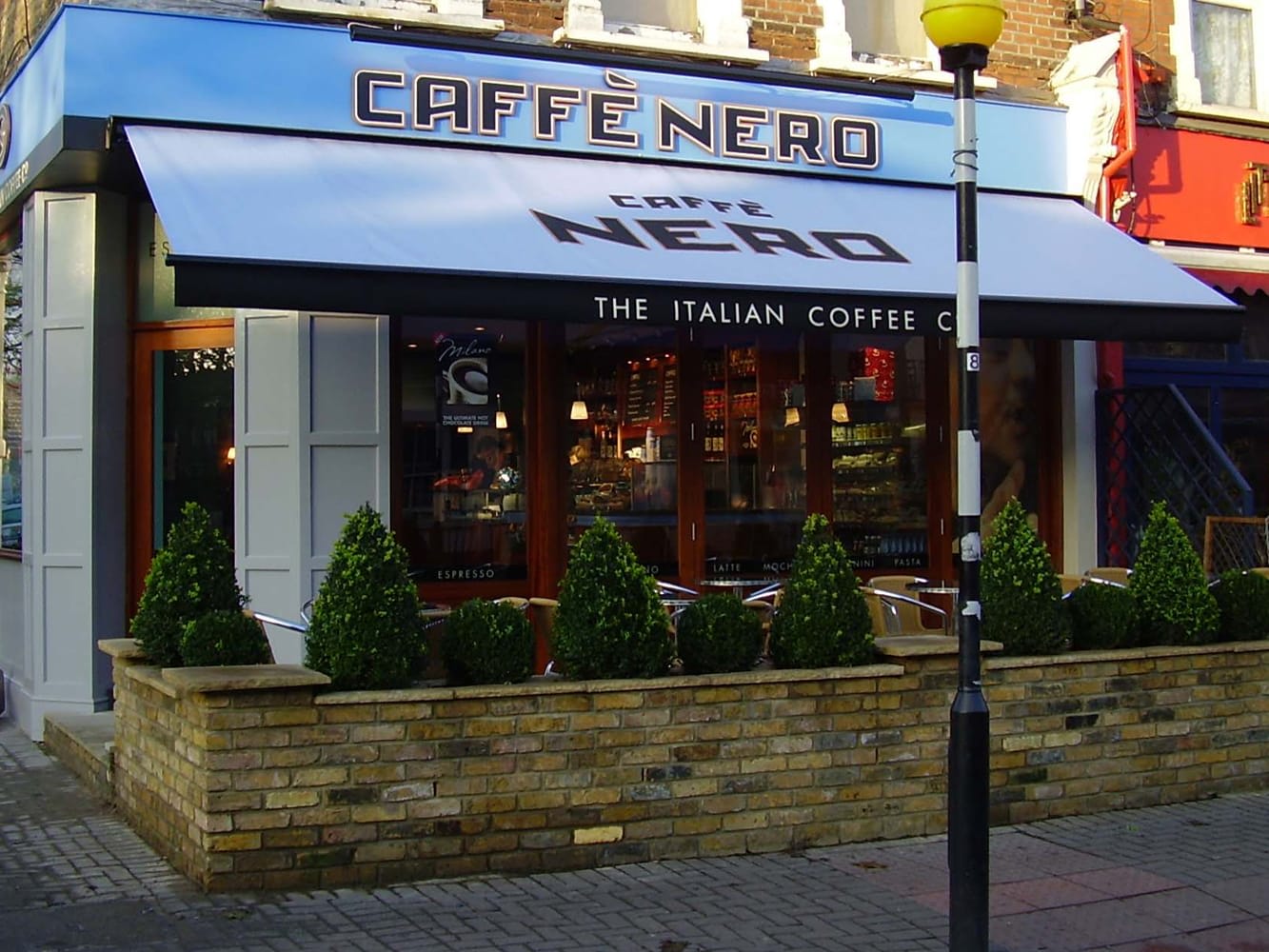 Caffè Nero
provides everything a coffee enthusiast could desire when finding a shop to frequent. It offers an all-day food menu featuring simple and fresh ingredients. The coffee menu is expansive and offers varying sizes suitable for everyone, from those looking to grab something on their way to work to students enjoying a latte in-house while they study. In addition to the classic whole and skim milk options, they offer almond and oat milk alternatives — excellent news for those with dairy intolerances or simply don't like milk.
What sets Caffè Nero apart from other coffee shops is its dedication to sourcing ethically farmed coffee beans. The shop's resident Coffee Master has devoted his life to seeking out the most progressive coffee farmers across Latin America, East Africa, and Southeast Asia. The shop works closely with Rainforest Alliance to encourage long-term sustainability and is constantly conversing with growers to ensure quality and consistency. Not just any bean makes it into this discerning coffee shop's blends. The beans selected are grown at high altitudes in rich soil and are picked by hand at the perfect time in their harvest cycle. In addition to sourcing amazing beans, the way they are prepared in-shop is continually adjusted, ensuring customers will always be satisfied with their cup of joe.
Knight Moves Cafe in Coolidge Corner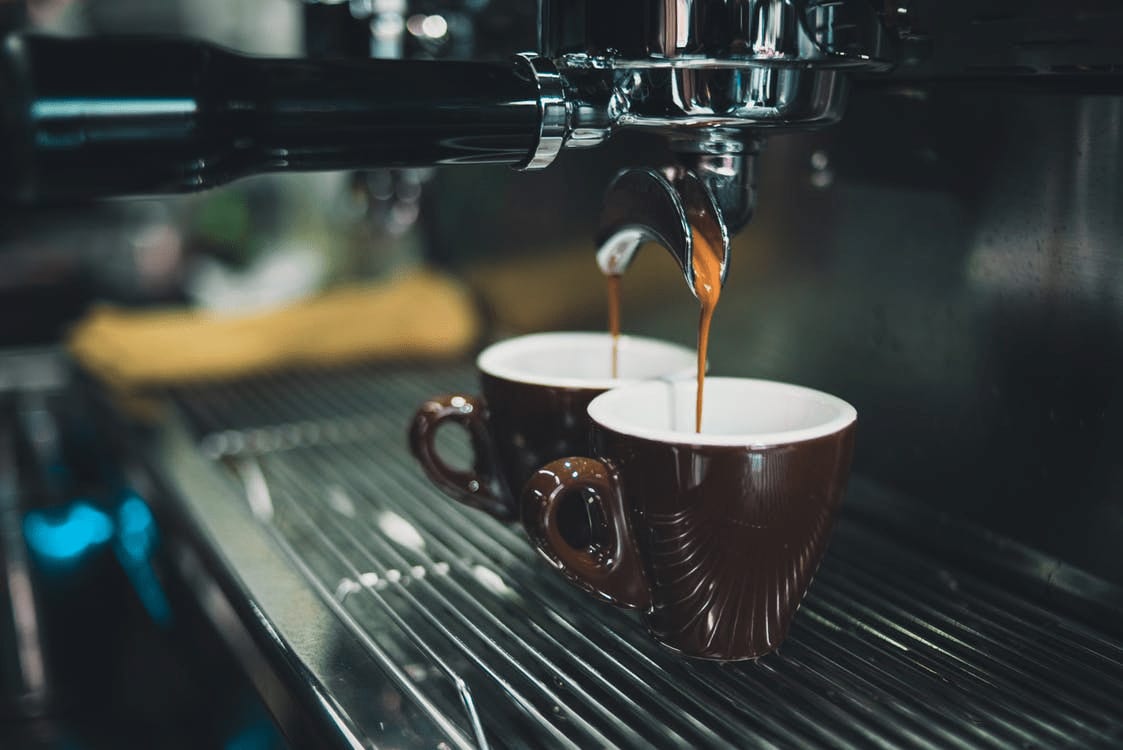 Knight Moves Cafe
is the premier board game cafe in New England. They offer espresso, iced drinks, sandwiches, and an impressive collection of board games. Guests simply pay the game fee and can play as long as their hearts' desire. You can even leave and re-enter later that day! If you're not into playing board games, you're welcome to purchase an item from the menu, use the Wi-FI and stay as long as you like. The owner, Devon Trevelyan, believes that board games are a catalyst for people to talk to each other. Devon had dreams of creating a community oriented cafe experience that slowed life down and wasn't focused solely on "going, getting the coffee, doing the thing, and being productive." If you're a fan of caramel lattes, meeting interesting people, and playing board games, this is the shop for you.
Café Fixe in Washington Square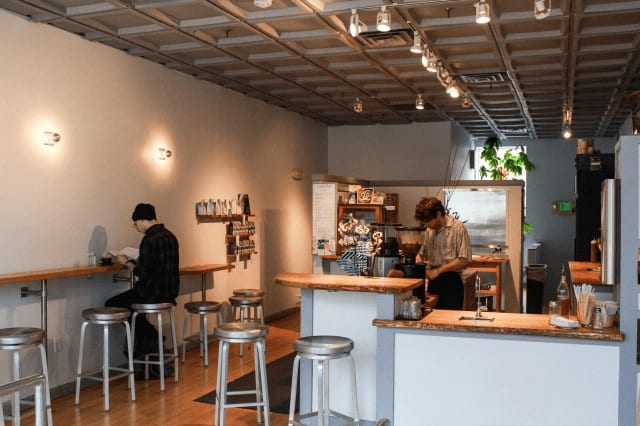 Image courtesy of Gusto Journal
If you're a coffee connoisseur who only subjects their palette to third-wave coffee beans and appreciates an evolving coffee menu, you'll love
Café Fixe
. This coffee shop serves up high quality espresso, lattes, and brewed coffee in a bright and airy cafe space. You can never go wrong with ordering a classic cappuccino even if you're not coffee savvy. For those who enjoy observing tasting notes and intricacies of a single-origin or blend, opt for a pour-over prepared using an Abid Clever Dripper. Several locals and visitors tout this shop as having the "best beans in Boston" and "best coffee in town." But don't take their word for it; stop by today and sample it yourself!
Brothers & Sisters Co. in Brookline Village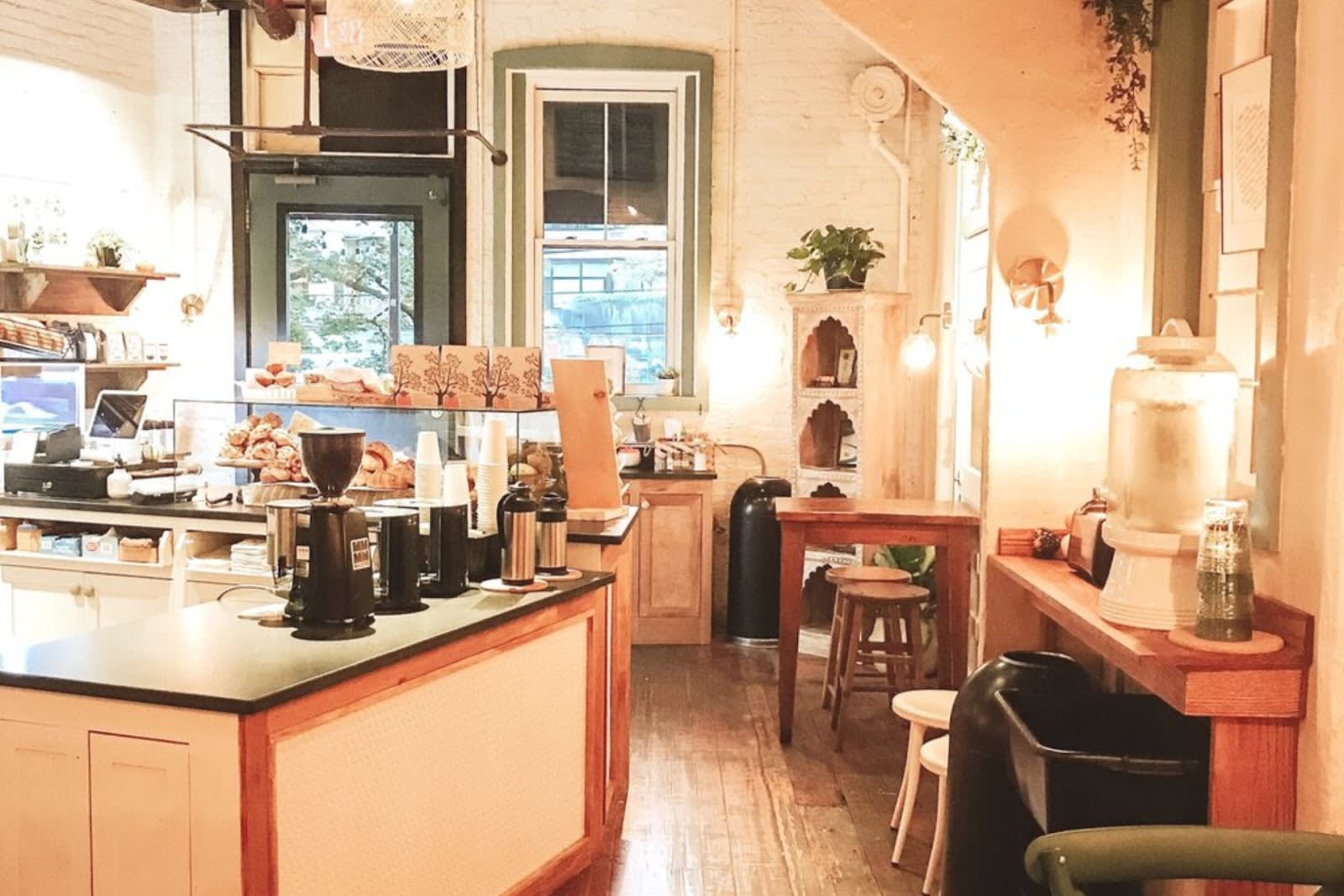 The mission of
Brothers & Sisters Co.
is to provide all the elements that weather a community table, including coffee, drinks, eats, stories, laughter, and love. Everyone is welcome at Brothers & Sister's Co. This inviting cafe is ideal for meeting friends for lunch to chat over cold brews and prosciutto paninis. Grab a red eye and avocado toast on the way to work in the morning or spend a lazy afternoon sipping on a hot chai latte and noshing a freshly baked scone — a different scone is featured every day of the week! Stop by Brothers & Sisters Co. if you value tasty food, great drinks, and exceptional company.
Tatte Bakery & Café in Coolidge Corner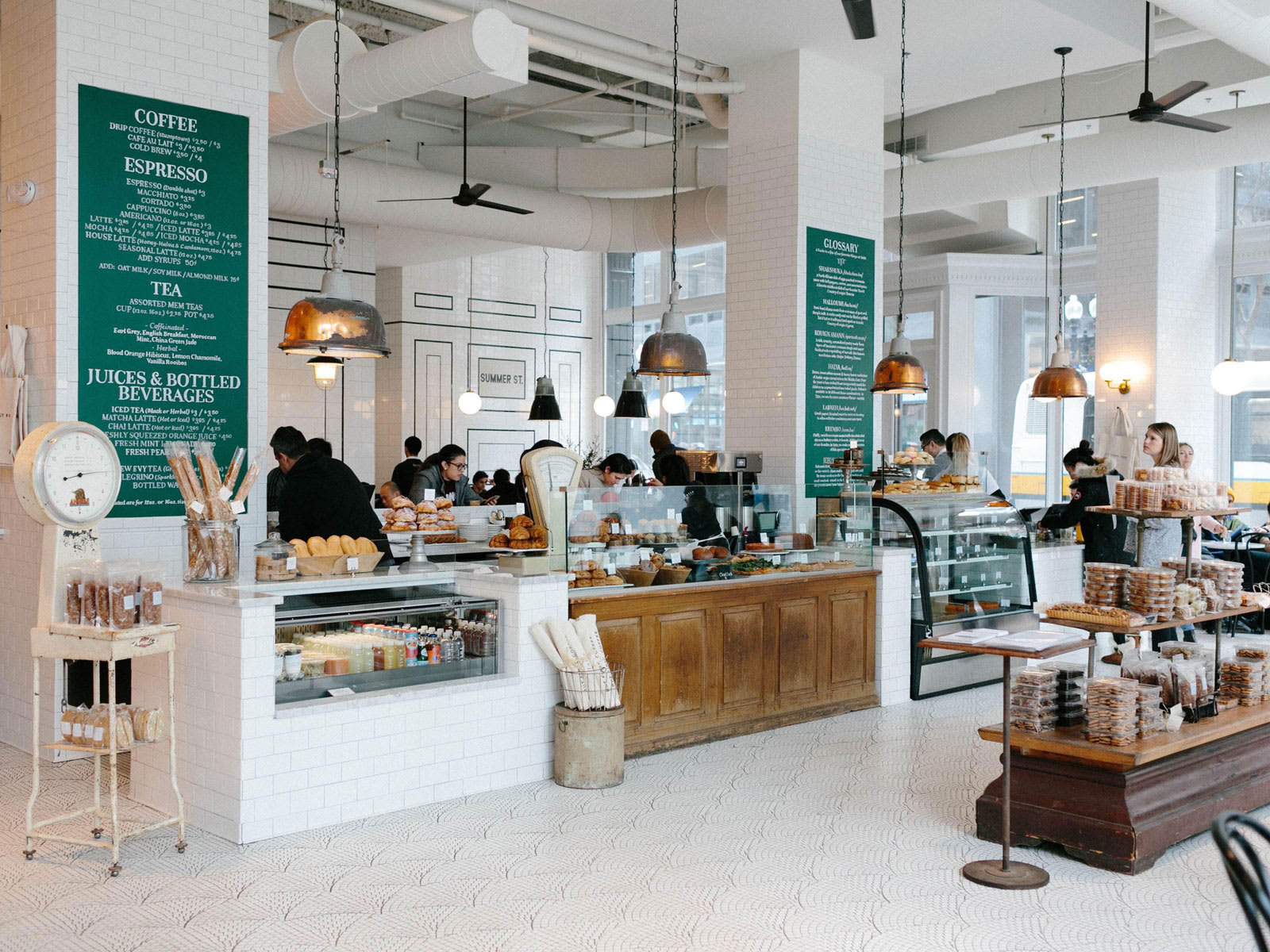 Founder Tzurit Or started
Tatte Bakery &
Café
in 2007, baking around the clock in her home kitchen and selling her unique and delectable creations at Boston farmer's markets. After only one summer, Tatte expanded to its first brick-and-mortar bakery in Brookline. Tzurit opened her first location with hopes of it becoming a community gathering place where everyone feels welcome and at home. She has since opened 18 Tatte bakeries in neighborhoods throughout Boston and Washington DC, but the aim remains the same — each Tatte has its distinct charm, identity, feel, and style while continuing Tatte's legacy of a community space.
Tatte's spring menu features an array of tantalizing dishes ranging from a simple and delightful breakfast sandwich to the soul-warming North African dish, shakshuka. Whether you stop by for breakfast, lunch, or brunch, you're bound to find something enticing to munch on. Every egg dish is prepared with local, free-range eggs, and there are multiple gluten-friendly options. There are plenty of MEM brand teas and coffee options to pair with your meal, including herbal blood orange hibiscus tea and the very special Tatte house latte, made with honey Halva and cardamom for a burst of flavor and warmth. Find a table for the afternoon, savor a winter spice latte, and feast on a savory chickpea and fava plate.
Temptations Cafe in Coolidge Corner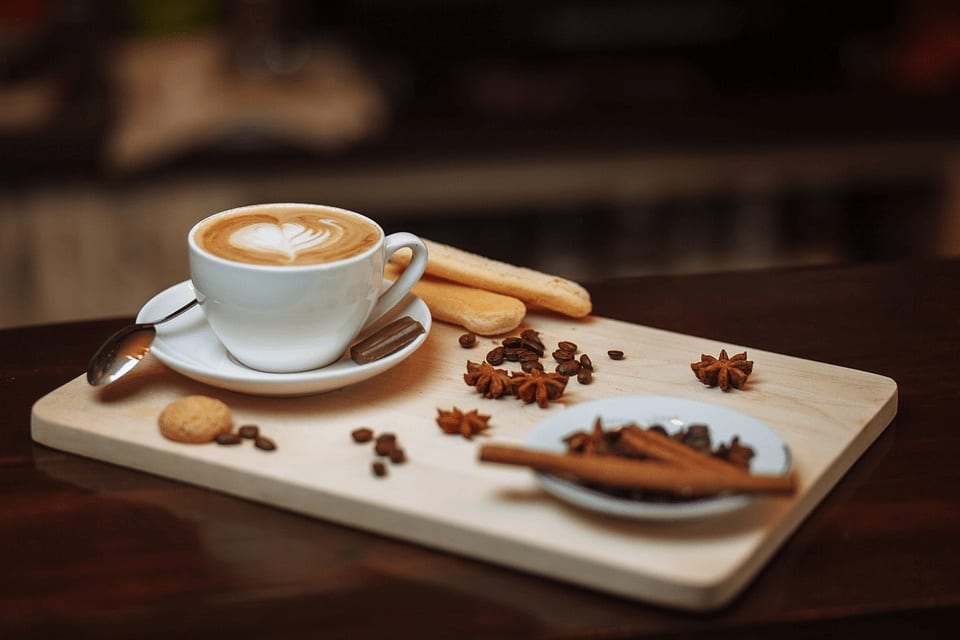 Temptations Cafe
is more than a go-to lunch spot, it is a beloved local coffee shop where people swoop by to grab a latte on their way to work or meet up with friends for afternoon coffee. This is your "one stop shop" for coffee, sandwiches, pastries, and locally made goods. Temptations Cafe offers a cozy and casual atmosphere that beckons college students, families, and chatty groups alike. They carry all the basics you need to properly caffeinate yourself, including drip coffee, lattes, and americanos. Don't forget to snag a mascarpone and jam sandwich or treat yourself to a pecan sticky bun—you deserve it! If you're already jittery, opt for a hot tea or a berry patch smoothie made with raspberries, strawberries, bananas, and apple juice. Whether you drop by for a cortado or stay for a mushroom and brie sandwich, you'll surely enjoy your visit.
Martin's Coffee Shop in Brookline Village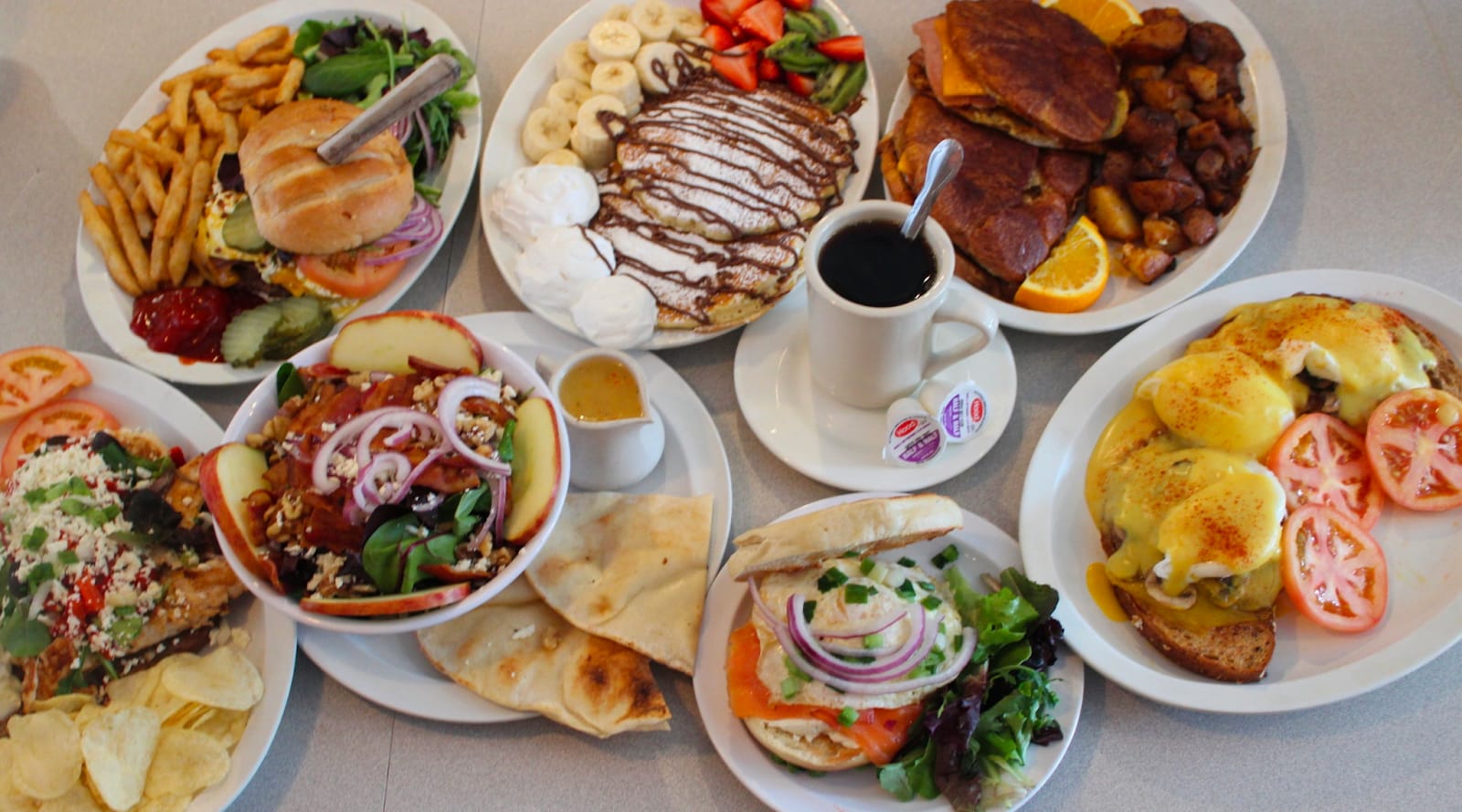 Image courtesy of Martin's Coffee Shop
When seeking a scrumptious breakfast to have along with your coffee,
Martin's Coffee Shop
is the place to be. Martin's has been a favorite breakfast destination since it opened in 1918. This local treasure serves quality interpretations of classic dishes with a modern flair. The interior is complete with modern updates but takes you back in time as you slide up to the counter to savor a hearty breakfast or lunch. Choose to sit and observe the action from the raised dining area or look on as your food is prepared in the open kitchen. Enjoy an indulgent cup of steaming hot coffee, Nutella coffee, Nutella iced coffee, or regular iced coffee alongside your meal.
Athan's Bakery in Washington Square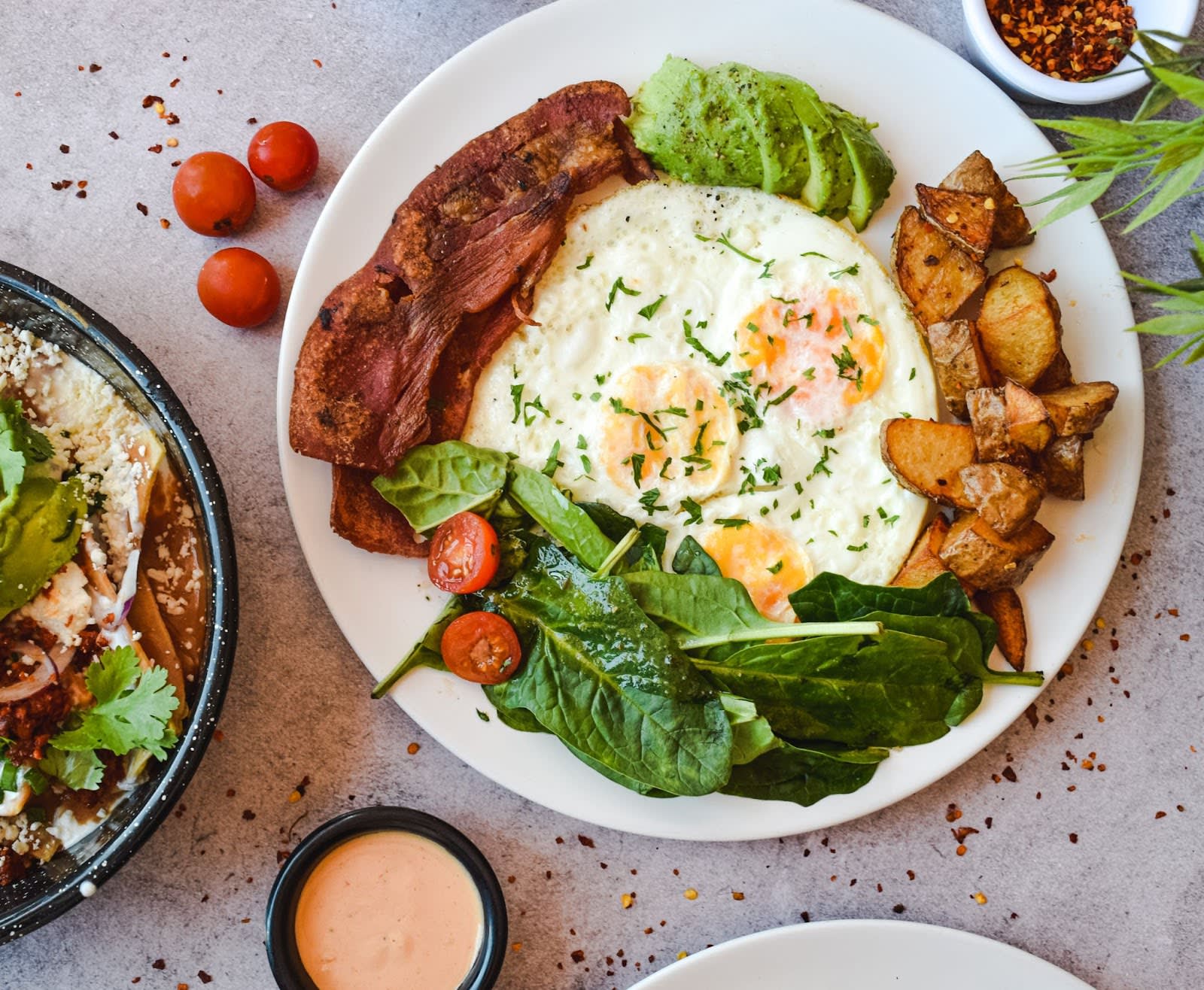 A great spot to chat and indulge over sweet offerings handmade by this European traditional cafe and artisan bakery.
Athan's Bakery
offers a good assortment of baked products, gelato, and chocolate. They feature a large range of cookies, cakes, pastries, and other delicious treats like baklava for dessert. Everything is fresh, including the coffee, which is robust but never harsh. Athan's in Washington Square has an old-world charm – from the imported wood furnishings to the wrought iron lighting, the design's original handwork is visible. Athan's strives to give the quintessential café experience to its customers. Pick up a bag of croissants and gallons of coffee to take home with you to enjoy.
Blue Bottle Coffee in Chestnut Hill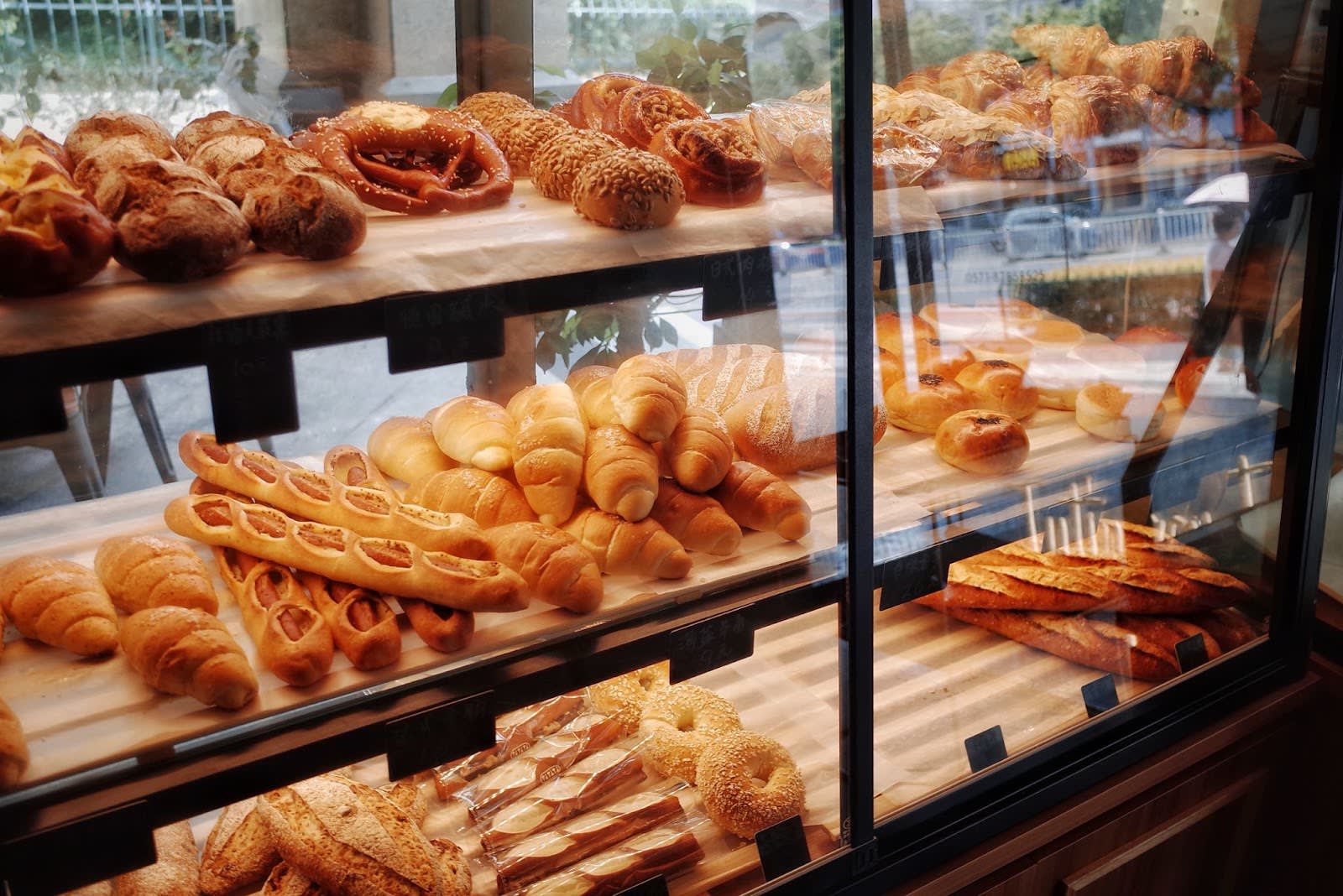 Blue Bottle Coffee
is your new coffee shop in town which offers a unique variety of coffee, beverages and bakery items. This Chestnut Hill cafe is tucked among the stores and cafes located at The Street, a bustling, fully accessible shopping center overlooking the tranquil Hammond Pond. With its white-themed interior, wood board menu and gray -stained oak wood and concrete, it provides a sense of minimalism and a calm atmosphere. This cafe offers sufficient seating, allowing visitors to linger over different pure and natural coffees and conversation. This cafe's ordering process is extremely simple, and each employee will be a great help especially when it comes to suggesting drinks. Blue Bottle is definitely your go-to nearby coffee shop if you are looking for a high quality spot that offers delectable coffee and bakery goods.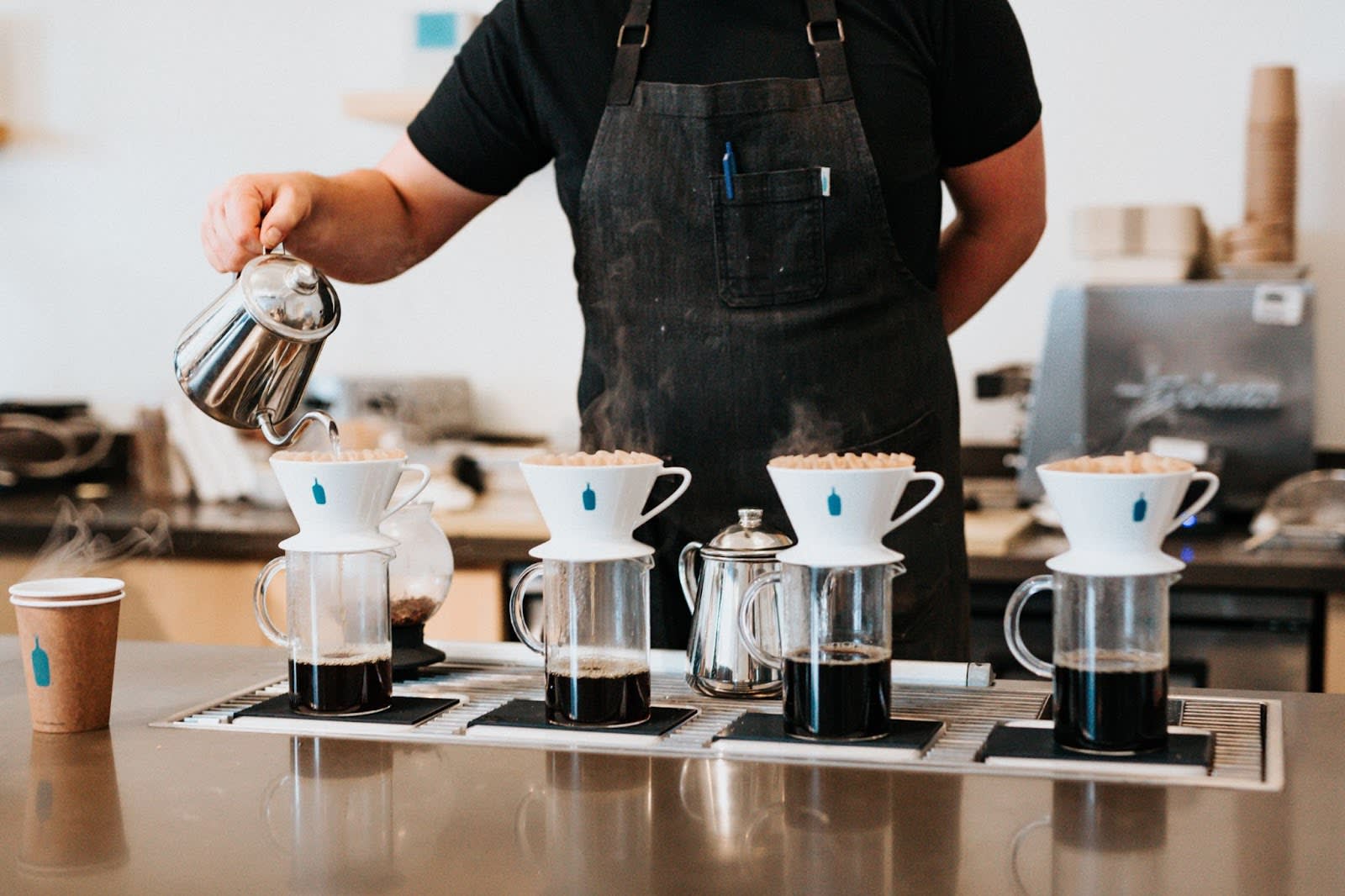 In the market for Brookline real estate?
If you want to make one of these fantastic spots your neighborhood coffee shop, contact the luxury real estate agents at
Corkin Cantor Group
today!